Excel Tests original version
Get  your  own  personalized Online Excel Training Course to help you learn Excel effectively with your own tutor, personalized study plan and timetable.
If you want to learn Excel at your own pace and focus on what you need to know for your own  particular job, try our  personalized  online Excel Course, available on your laptop, tablet or phone 24/7.
Unlike most online Excel courses, our Online Excel course includes all levels of Excel  in one package.
Beginners Excel
Intermediate Excel
Advanced Microsoft Excel
Pivot tables
After you join, your tutor will get you to do a quick online assessment which will allow us to gauge your current skill levels.
From this,  your job position  and your daily usage of Excel, we will create a personalized program for you to follow –indicating which  Excel techniques and functions to concentrate on together with a timetable to follow. Your tutor will be available for you for questions, help and discipline  until you reach your Excel Goals.
In our online Excel course you can take an assessment at the end of each module to achieve up to 4 levels of certification.
Our online Excel course online covers Excel 2007,2010 & 2013.
This online Excel training course is available for individuals or group staff training where usage can be tracked by an administrator.
Cost: $157. Click Here to Learn More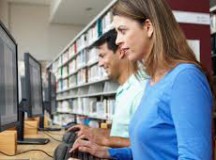 Each Excel  test is comprised  of about 10-20 questions, covering beginners, intermediate and advanced Excel Levels.
–
Each Excel  test will be timed. At the end of each Excel Test, you will get your score and feedback will be given to you for each question, emphasizing your areas of weakness.
Excel Tests Advice.
Should you need any advice or help, maybe about the Excel test  results, or advice on what level of Excel you would need for a certain job or what Excel functions and techniques  would be necessary for a specific job, please  feel free to contact us.