ExcelCoursesOnline.com  is part of  the Excel Training& Designs Ltd  group which also includes WorkPlaceExcel.com , Exceltraininguk.co.uk,ExcelTraining.ie,
While the latter three provide instructor-led  public & corporate Excel training courses in  New York, Ireland and the UK,   ExcelCoursesOnline.com provides online Excel courses throughout  the world.
Our Online Excel Course:
In 2013, taking advantage of our many years of experience teaching Excel to thousand of students, we created our first online Course  and called it  "Workplace  Excel" .
This course  had two  main aims…. firstly  to create a course that reflects real life business  usage of Excel in offices and organizations.
So the course  concentrates on the main Excel Functions , Formulas,  Excel Techniques and Concepts that you need to use Excel successfully and productively on a daily basis in your workplace.
Secondly we did not want to create lots of separate courses like Excel for beginners, Excel for intermediate users etc  but to create one course that includes all the Levels  so the Workplace Excel covers includes  Beginners, Intermediate, Advanced Excel and  Pivot tables ALL TOGETHER IN ONE PACKAGE.
We now have students in over 50 countries around the world.
If you have any questions or comments, please feel free to contact us.
Kevin Kelly
Director of Operations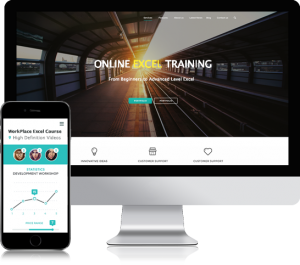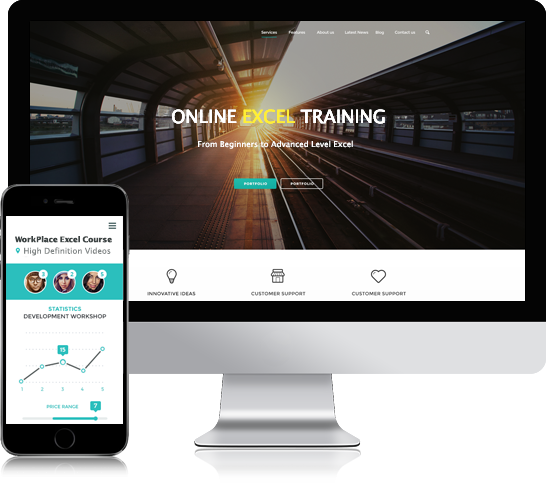 Technical support: Support@Excelcoursesonline.com
Excel Support:       Support@Excelcoursesonline.com
Phone:  00353 01 4298724
24/7 Live Chat support available.
ExcelCoursesOnline.com is part of Exceltraining & Designs Ltd
HeadOffice
Exceltraining & Designs Ltd
Ge Centre
Taylors lane
Dublin
00353 01 4298724
Exceltraininguk.co.uk
Blackfriars rd,
Southwark,
London SE1 8NJ